Howlands Retreats Camping Cabins
Spring on Catalina Island!
New all-inclusive Catalina Island Cabin Rentals and Bungalow Retreats
March 15 to June 6, 2021
Monday-Friday and Friday-Sunday retreats
Mother's Day Special: Moms stay for free with family May 3 -14, 2021
Outdoor activities and personal equipment included in every retreat
Optional activities available at an extra cost
Catalina Island Camping Cabin vacation rentals for 6 – 15 people
Bungalow vacation rentals now available for 2-4 people
Glamping CIC Style!
What's Included: all meals, restrooms, amenities, fire pits, sports equipment, and personally assigned wetsuits, life jackets, and water gear (snorkels, kayaks, & SUPs). New this Spring, we'll include one 90-minute guided activity per day. Included activities that are led by CIC staff are garden & chickens, climbing wall, target sports, arts & crafts, and a scenic hike. Also, we'll provide opportunities to sign up for fun excursions at an additional cost – try power boat tubing, sailing, a kayak/snorkel trip, elements of our high ropes course, and the famed night snorkel!

Come relax on our secluded beach while staying in our Catalina Island cabin rentals. Swim, kayak and snorkel in the cove and hike the local trails. Enjoy the night sky full of stars at a beach campfire with s'mores. We have set up camp for a small number of groups to safely share the beauty of Catalina Island.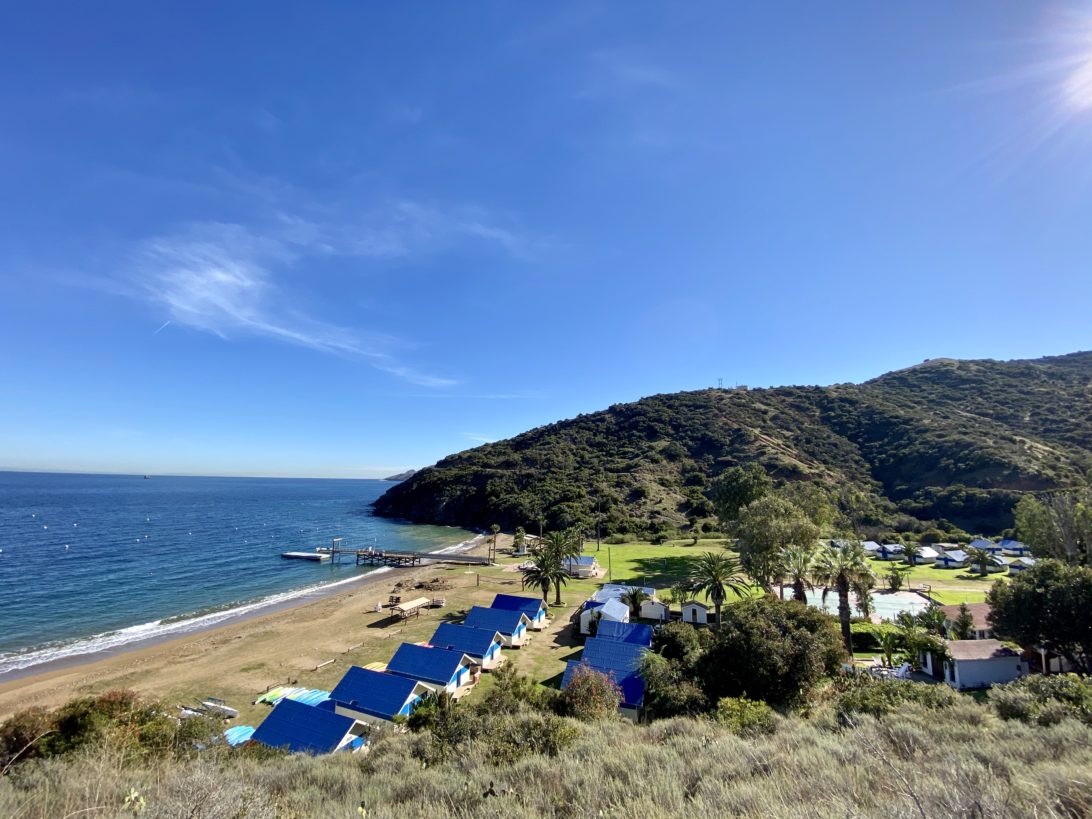 Safety practices:
Regular cleaning and sanitizing in restrooms, the dining area, common spaces and program areas.
Hand washing and sanitizer stations in camp. Separate bathroom assignments for each retreat group.
Limited number of people at camp for maximum social distancing
Face Coverings required in camp at meals, in restrooms, at activities and when around others not in your household.
Kayaks, paddle boards, life jackets and snorkel gear assigned to your group for your stay. Cleaning supplies available when needed
One family per open air cabin (up to 6 people). Private Bungalows for 2-4 people with private bathroom.
Private beach seating for your group with a campfire ring
Catalina Express from San Pedro to Two Harbors. Read their safety protocols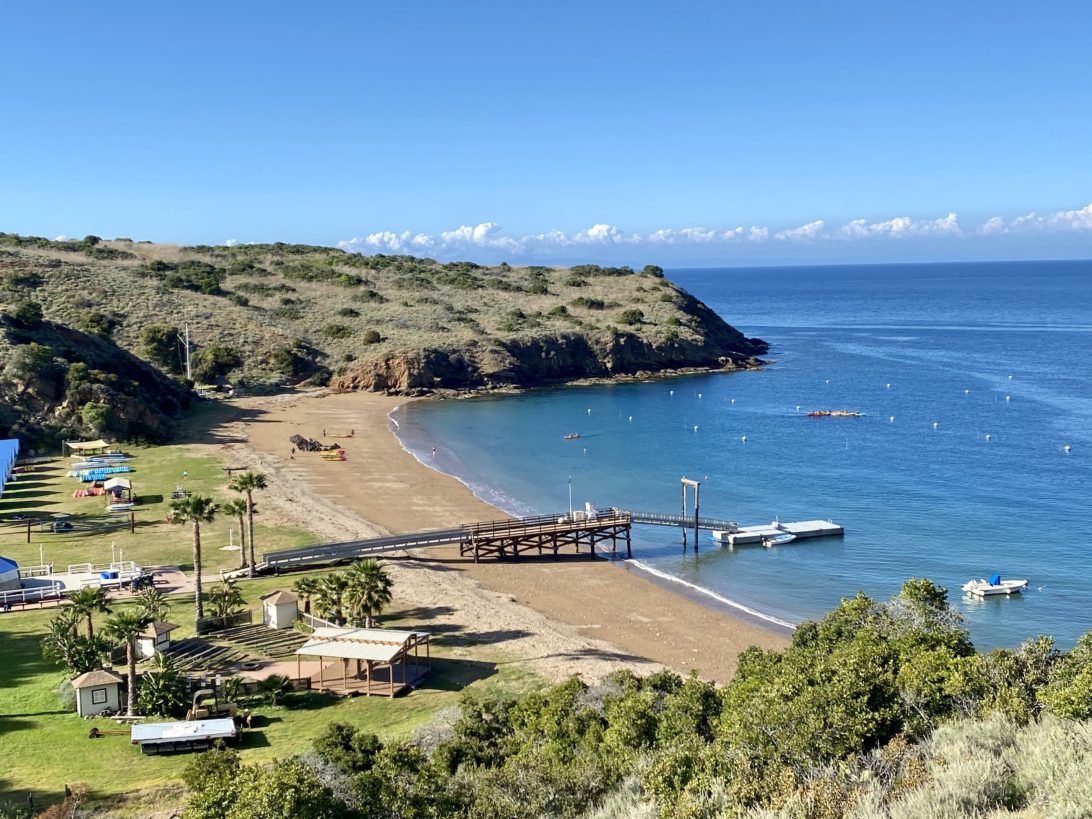 Details:
Four-night Weekday Retreats are Monday morning to Friday morning
Two-night Weekend Retreats are Friday morning to Sunday afternoon.
Delicious and well-rounded meals served safely in our outdoor dining area. S'mores provided on one night for your campfire.
Retreat Group sizes:

Cabins: Minimum size is 6 people and maximum is 15 people. Groups are assigned 1-3 cabins with a max of 6 people per cabin. People sharing cabins should be in the same household.
Bungalows: Minimum size is 1 person and maximum is 4 people. Each bungalow either has twin beds or a full bed and is noted when booking.

One daily guided activity included. Optional activities available at extra cost
Transportation from San Pedro to Two Harbors is not included. Families are responsible for booking their own transportation through the Catalina Express website.
Transportation between Two Harbors and Howlands is arranged by CIC and is added to the final invoice. Transfer rate is $18 per person each way.
A $500 deposit is required and is non-refundable.
Final Payment is due prior to arrival.
All families must sign cabin rental agreement and every individual must sign a waiver.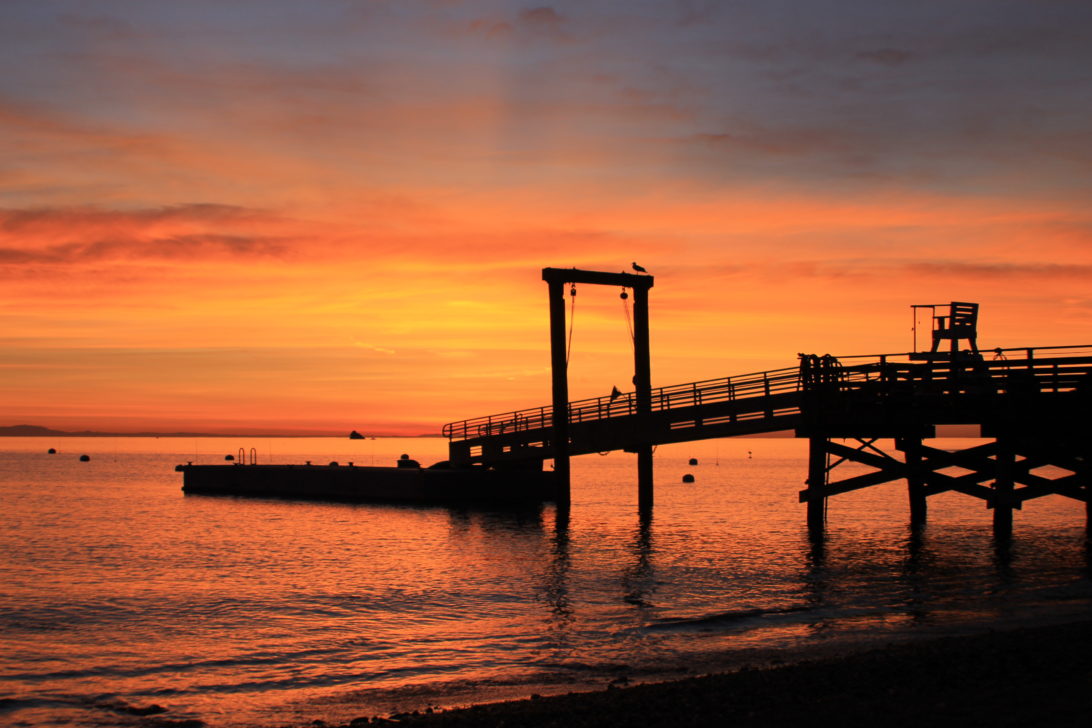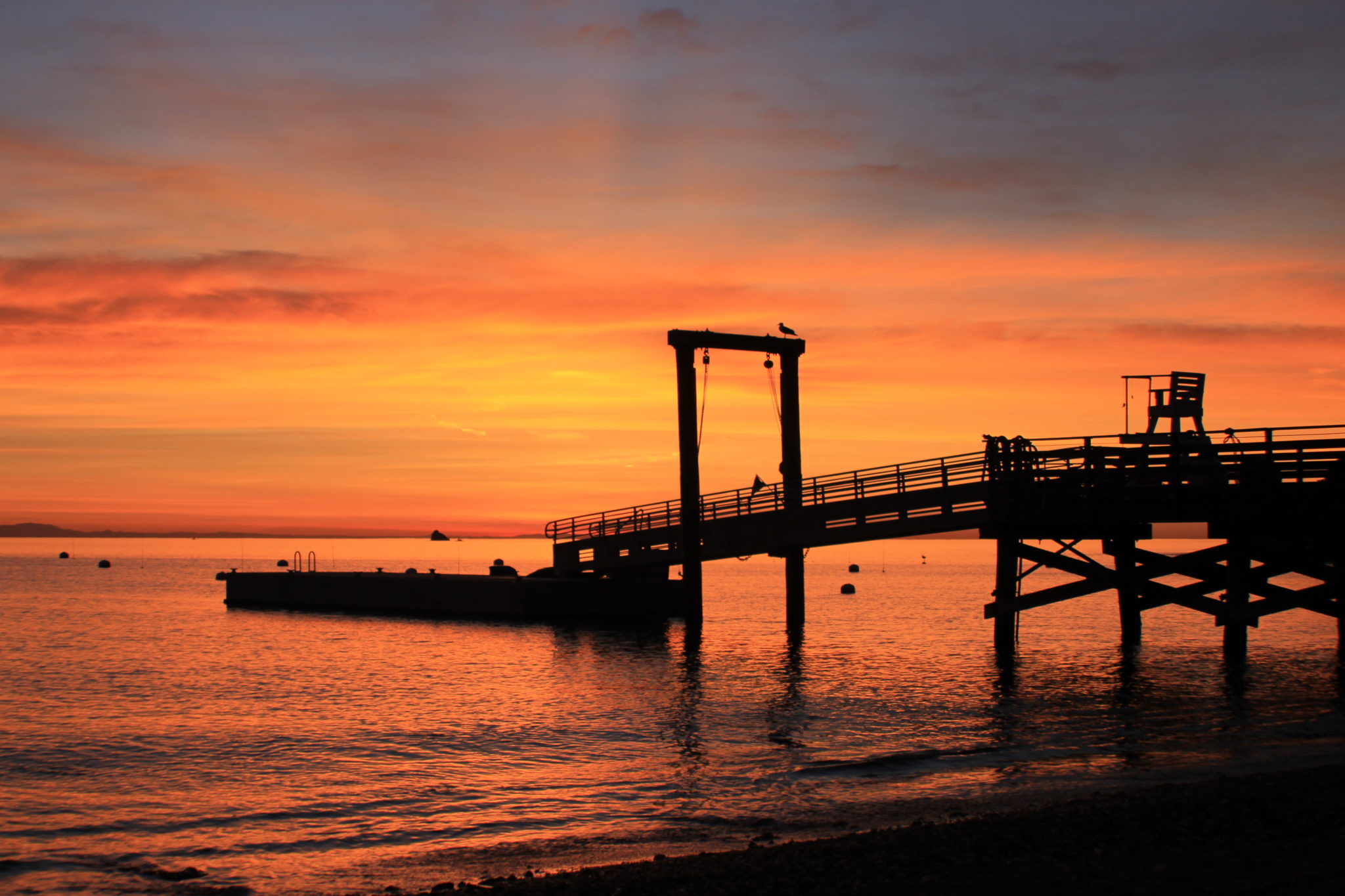 Upon registration we will send a General information email that includes a packing list and related details as well the Family Retreat Agreement for each family in your group to sign, the Adult Waiver Form and the Minor Waiver Form for each person in your group. We'll be in touch before your trip to gather final details of your group.
For more information contact Amelia Nadilo
Click here or find the yellow register now button at the top right of the page to reserve your dates as soon as possible.