Friendship Comes Naturally at Summer Camp
For a lot of people, the thought of going to a strange place where they don't know anyone can be nerve-wracking. Many parents worry that if they send their children to a summer camp, the child will be lonely and have no friends. Generations of happy campers, however, know this isn't true.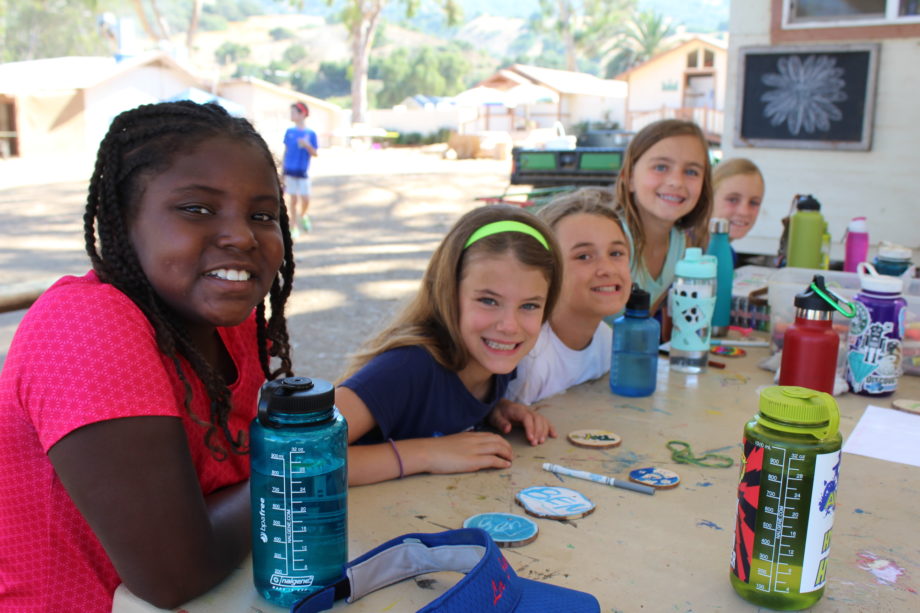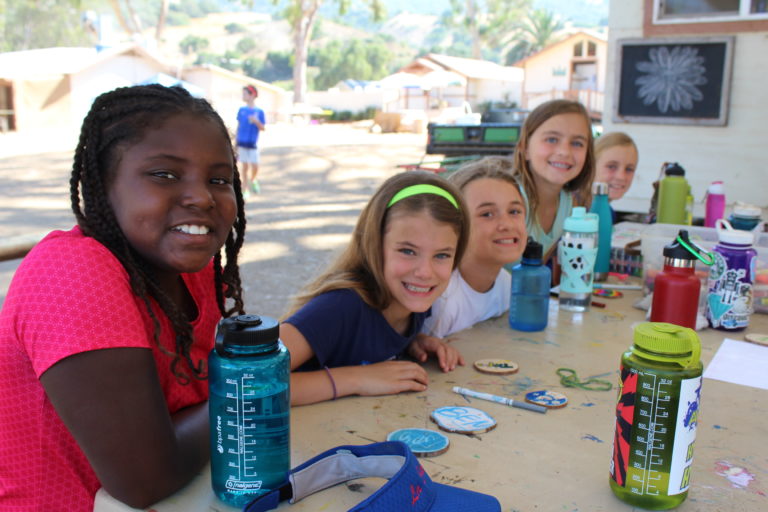 Making Natural Friendships at Summer Camp
Friendship Through Teamwork
Sleepaway summer camps, such as Catalina Island Camp, offer a natural opportunity for kids to make new friends, develop self-confidence and improve social skills. One of the surefire ways kids will make new friends is through shared successes, such as those times when kids have to work together to achieve a common goal. 
Whether sharing after-dinner clean-up duties, carrying a kayak together, or creating an original skit, team and group activities of all types give campers a chance to partner in new ways, bond over the experience, and then celebrate their mutual achievements.
Unplug and Connect
One reason many parents want to send their kids to sleepaway summer camp is to give them some "screen-free" time.  Device-free environments like camp promote social interactions, giving campers the chance to form connections face-to-face. When kids and teens aren't worrying about their social media profiles and "likes" in the virtual world, they interact with their fellow campers and make new friends in the real world.
Positive Role Models
When kids go to sleepaway camp, they will discover important allies in their camp counselors.  In addition to being role models, a big part of a camp counselor's job is to help kids form friendships. Many counselors were campers themselves and they know just what it feels like.  Because counselors have been through the experience, they can relate with genuine empathy and help campers find the best ways to make new friends in a camp environment.
Camp Traditions
Themes and rituals that a camp offers are another great way that kids use to make new friends.  From talent shows to campfire songs, dances or physical activities, or an end-of-the-camp-session event, sleepaway camps provide a slew of common experiences that build memories and friendships. In fact, reliving and reminiscing about the rituals of camp are the very things that can keep many campers in close contact after camp – and that they look forward to year after year.
Meet Friends From Different Backgrounds
For many campers, meeting new and different types of kids presents an exciting and unique opportunity on its own. Especially for younger campers, sleepaway camp may be the very first time your child may meet anyone outside of their own neighborhood or school. The opportunity to interact with people of different backgrounds, learn respect for others, practice asking questions, and figure out appropriate self-disclosure is a confidence-building experience that will last a lifetime. 
Explore New Interests
Many campers with unique talents or interests can bond with others at camp over their newly discovered, shared passion for nature, technology, theater, art, sports and more. Meeting and getting to know others who have the same interests can help kids feel less isolated. Camp counselors often use introductory games and exercises to explore what campers might already have in common with each other, and those shared interests are often the perfect "icebreakers" when meeting someone new.
Parents who give their children the opportunity to go to camp, to branch out, and to make new friends, are making an investment in their kids' futures.  When parents empower their kids to make new friends at camp today, they also lay the foundation for more socially competent, confident adults tomorrow.
Catalina Island Camps – Southern California Summer Camp Program
Know a friend also looking for an unforgettable summer camp experience? Refer a friend and learn more about Catalina Island Camps summer program to find the perfect fit for your children! This online resource for families includes expert advice, information on health and safety, and ACA's searchable database of over 2,400 ACA-Accredited® camps, such as Catalina Island Camps!