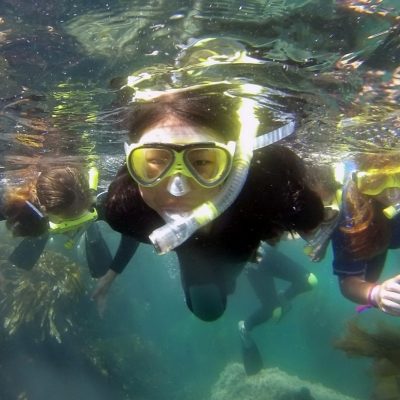 Waterfront
Skin Diving
All Ages
One of camp's most popular activities, skin diving or snorkeling is done in our cove and the nearby kelp forests. Catalina has some of the world's best kelp bed snorkeling and our campers get to walk off the beach and see truly amazing things. Camp provides all the wetsuits, masks, snorkels and fins to keep campers warm and well equipped. There is an endless amount of learning experiences a camper can have in the water at CIC!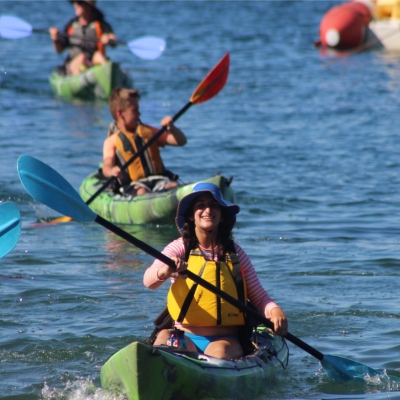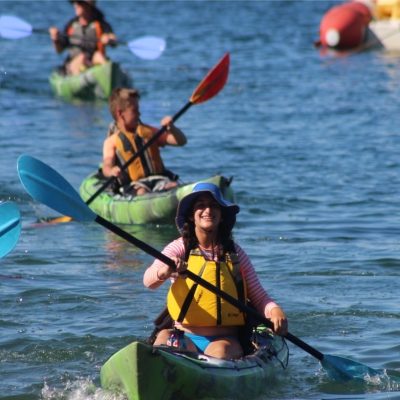 Waterfront
Kayaking
All Ages
Campers learn basic kayaking skills and paddle off to explore the nearby shoreline. Kayaking is a great way to move silently across the water and explore areas that would be inaccessible to people on foot or in larger boats. It's a whole different world where the water meets the shore!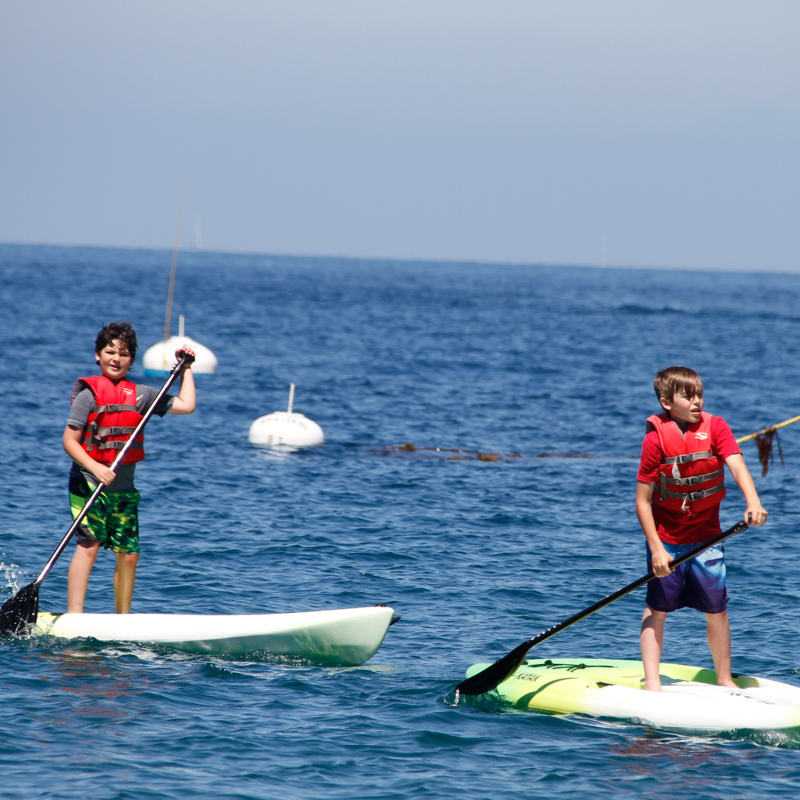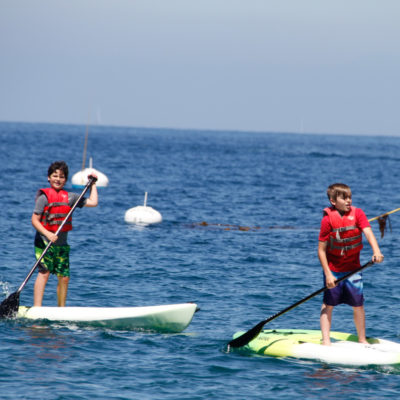 Waterfront
Stand Up Paddleboards
Entering 5th Grade & Up
Stand up Paddling is an exciting chance for campers 5th grade and older to explore the cove and nearby areas. Unlike a kayak, because you are standing on the board you can see into the water around you and all the marine life in the cove. Our boards can be paddled standing up, on your knees or while seated so campers can develop their skills as they gain confidence.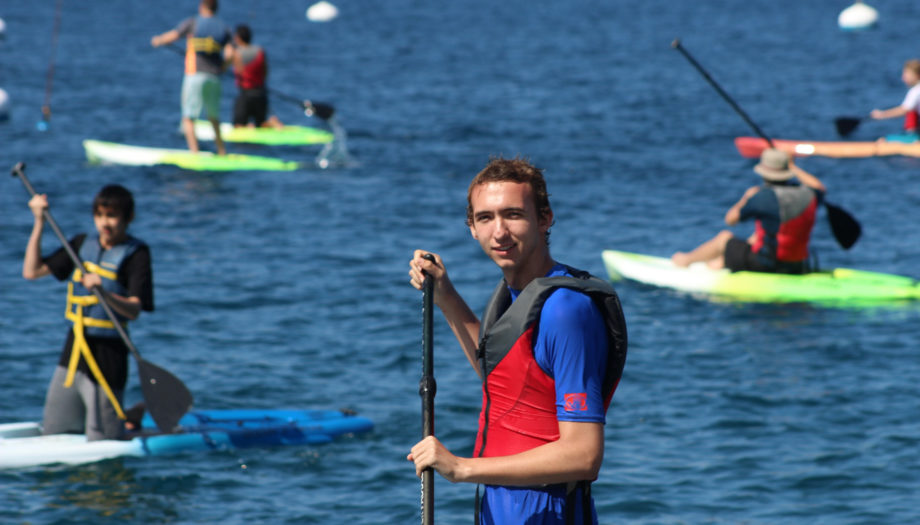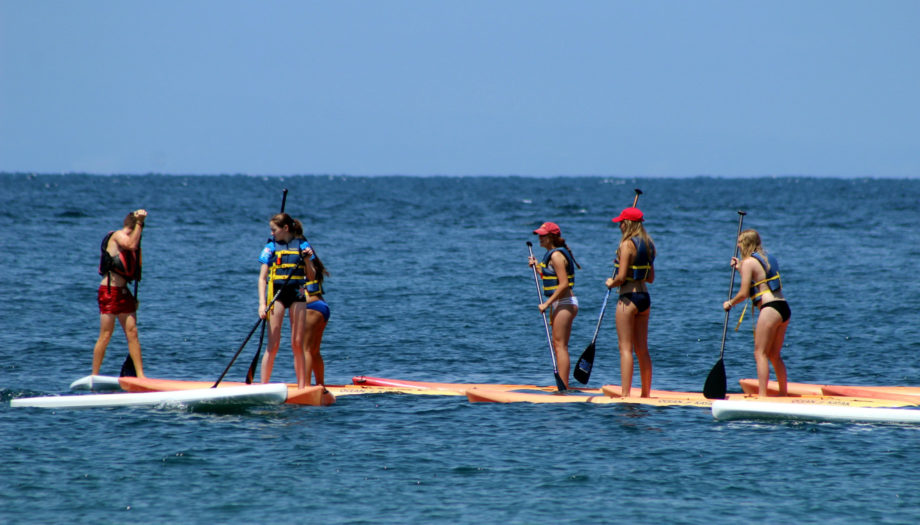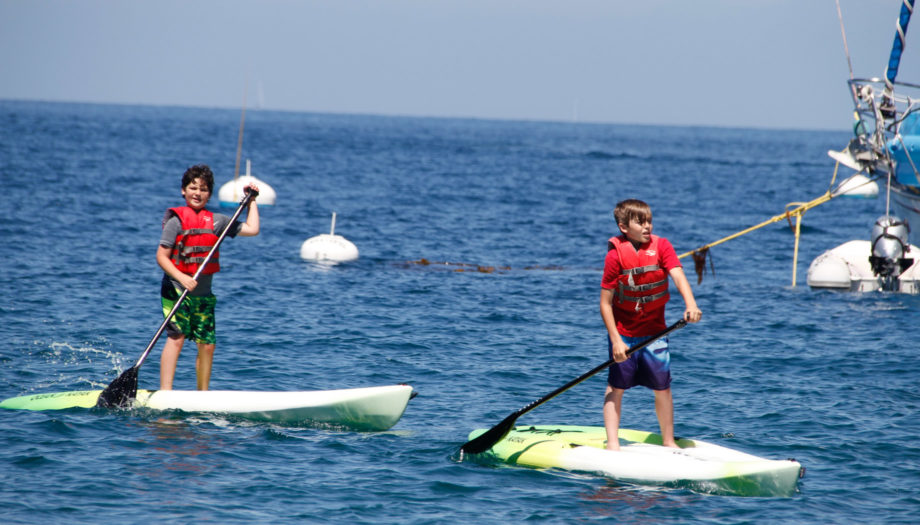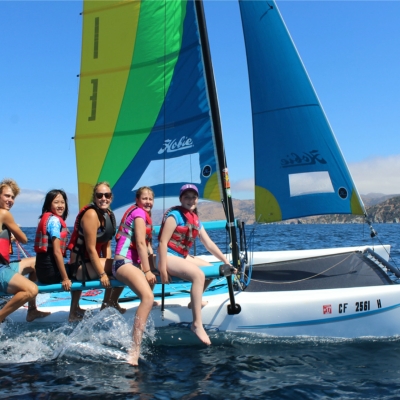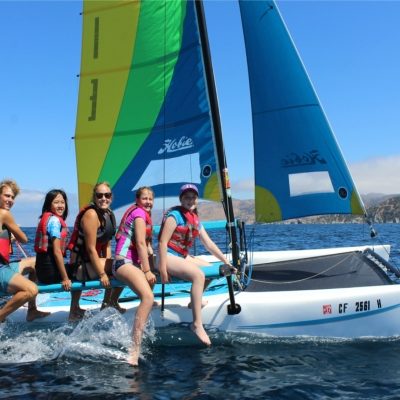 Waterfront
Sailing
All Ages
Sailing at CIC is great with consistent westerly winds that pick up late in the morning and blow until sunset. Younger campers sail with sailing instructors in Catalina Expo 14.2 keeled day sailors and older campers learn to sail in 18′ Hobie Getaways. During badgework, campers can sign up to sail either both boats.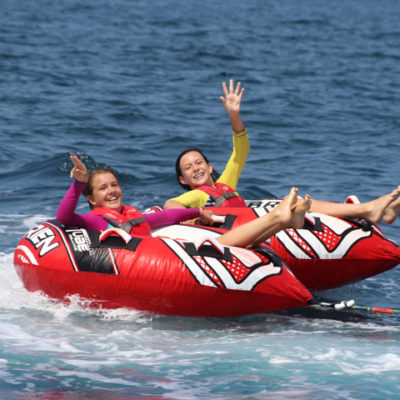 Waterfront
Power Boat Activities
All Ages
Water-skiing, wake-boarding, knee-boarding, and tubing are powerboat activities. Campers go 4 or 5 to a boat for their chance to learn any one of these activities. 1st to 4th graders love to ride the tubes while older campers are ready for the challenge of learning how to ski or wakeboard during early morning or badgework in a two-week session. We water-ski and wakeboard at 6 am most mornings and is optional for the morning it is offered to your cabin.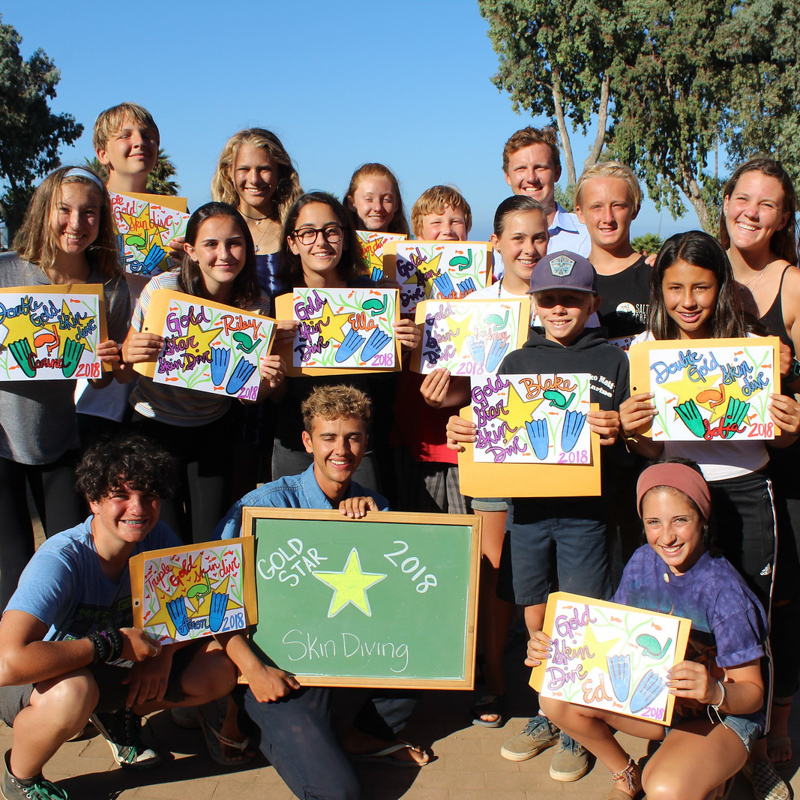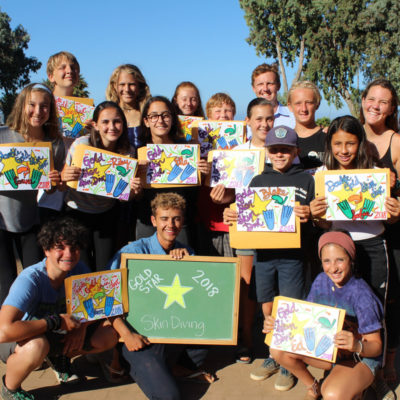 Badgework
The CIC Badgework program tracks camper skill development over multiple years at camp.  Selected activities have four skill levels that campers progress through as they return to camp year after year.  Additional activities are available for fun participation.