Making New Friends at Overnight Camp
Making new friends at overnight summer camp is one of the things kids most look forward to. From overnight campouts to sharing a kayak, kicking back on the beach to creating a campfire skit together, the possibilities for connection are almost endless. But how does this happen? And what happens to these friendships after camp ends?
Let's start at the very beginning. New campers arrive at summer camp alone, not knowing a soul, and understandably a bit intimidated. But within moments they are greeted by a friendly and fun counselor and are engaged in activities with other kids who are likely feeling exactly the same way. Strange as it may seem at first, this concern about not knowing anyone actually serves as the first bond that helps bring campers together! 
By the time cabins assemble for their first dinner together, the same kids who showed up "all alone" are now happily talking, singing and eating with their new best friends. Veteran campers frequently say that a huge part of what makes summer camp so much fun is meeting new friends!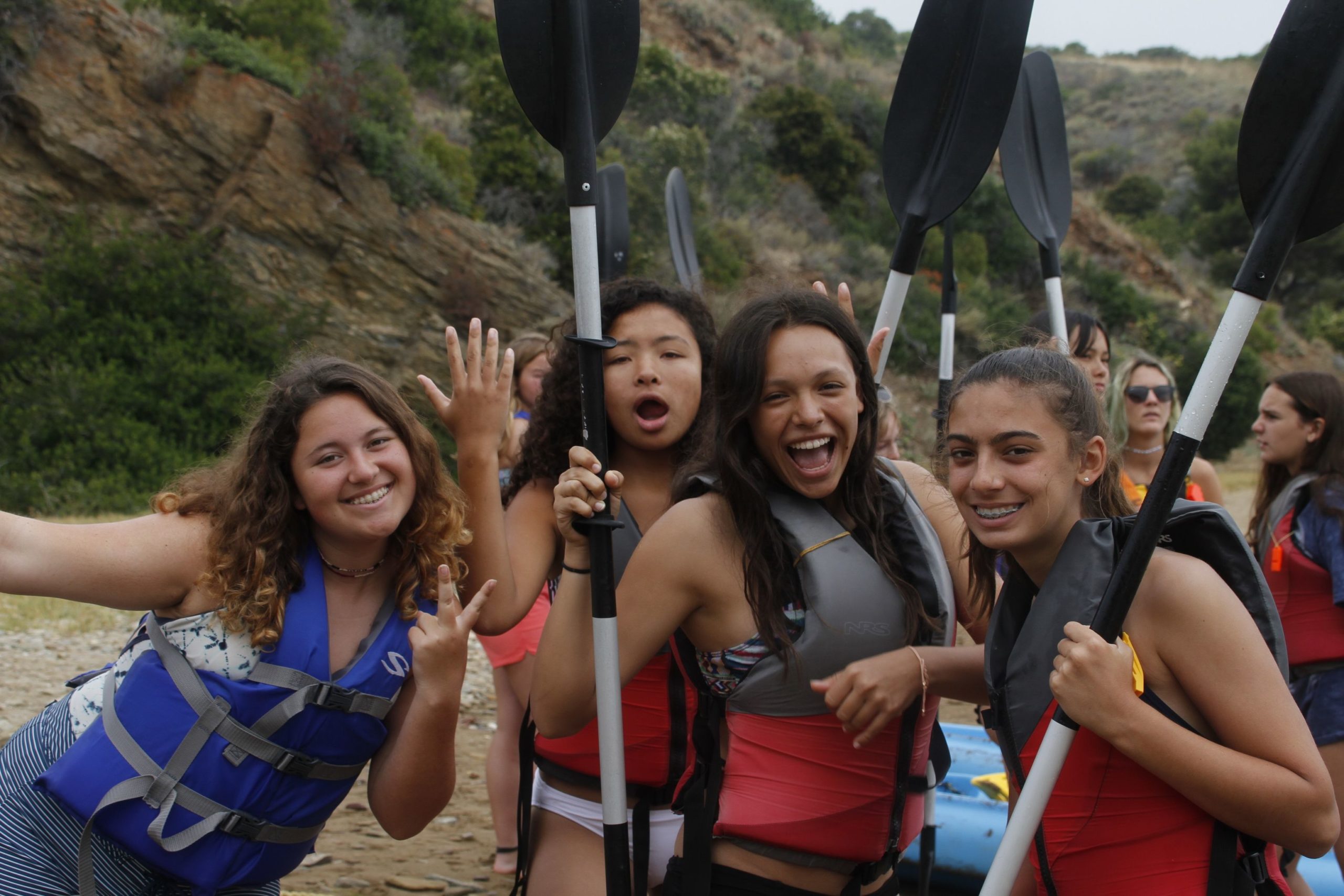 How Are Camp Friendships Different?
Kids meet and make new friends every summer at overnight camp. Many of these new relationships have the potential to last for years.  It isn't unusual to hear stories from camp parents who talk about their own friendships that were originally formed with cabin mates at camp, 25 or more years ago!
Relationships formed at camp are different from those formed at school or in the neighborhood.  It's because kids at camp are on a more level field: they are in a new environment, away from parents, and they get to experience new things with other kids who are in the same boat. 
Campers learn so much from building new friendships at camp. Sharing these fun and exciting new challenges with new kids who feel the same brings them together in an entirely different way. For example, when a kid tries snorkeling for the first time it might be a bit nerve-wracking. 
Seeing other kids feel the same way puts them at ease. As everyone gives it their best shot, nerves give way to a feeling of success as they begin to master this new skill together. This sense of shared victory is the foundation that new friendships are built on, and that is unique to camp!
Kids can be themselves and even reinvent themselves at camp.  There are no pre-existing labels.  No judgments. Kids get to show who they really are and meet others who accept them as they are. Summer camp friendships are so meaningful and long-lasting because there is no pretension – just bonding over what they have in common.
Staying Connected After Camp
While countless new friendships grow at camp every summer, the real challenge lies in how to keep this new connection alive after summer ends.  Happily, keeping those great camp friendships alive isn't as difficult as it may seem, even across great distances. 
Before leaving camp, kids should get the contact details of the cabin mates they want to remain in touch with. An occasional text to a special friend, or even a group of cabin mates, goes a long way toward maintaining these bonds. Kids can simply ask how they are doing in school and at home, or even reminisce over great memories.
Obviously, connecting through social media is another great way to feel connected to your new friend who lives in another state, or even across the country. If your kid loses another camper's contact info, reconnecting can be as simple as searching for someone's profile on a given platform.
Sending letters or simple gifts can be a huge boost to keeping up camp relationships. Sending actual postcards or letters through snail mail makes a really big impression in this age of emails and texts! Better yet, send a card on a birthday along with a funny photo from camp and you could really make someone's day!
Will Summer Campers Ever See Their Camp Friends Again?
While there are those campers who will actually find a way to meet up in the "real world," after camp, most won't have or seek out this opportunity. Often, campers will spend time at camp itself making plans to connect after camp. These plans often include something as simple as making phone calls or even planning to see each other again at camp next year! 
In fact, as much as camp is about making new friends, for many kids it is also about reconnecting with old camp friends, year after year.  It isn't unusual for families to book the same session each summer, almost guaranteeing that at least some of last year's friends will be back together, making even more great memories to share and bond over as the years go by!
Catalina Island Camps
Catalina Island Camps is an overnight camp in California. We specialize in providing unforgettable experiences for our campers. View our program offerings and learn more about Catalina Island Camps!